1099-MISC forms are required to be filed to both the state and the federal governments, but it's not always necessary to file to both organizations.
The Combined Federal/State Filing (CF/SF) Program was established by the IRS to simplify the process of filing 1099-MISC forms. For states which participate in the CF/SF Program, the IRS forwards original and corrected information returns that have been e-filed to the local state agency free of charge, for approved filers. In those participating states, separate reporting is not required.
If you aren't sure how the CF/SF Program works, additional information can be found at your State's Department of Revenue; simply search or look for "1099 reporting".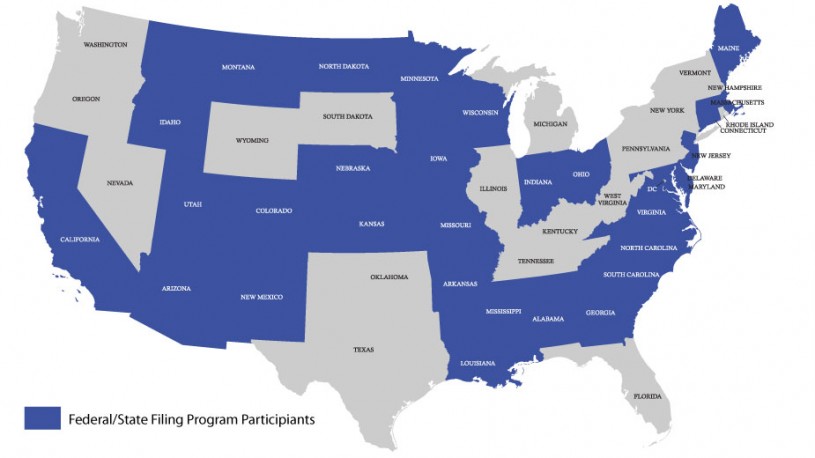 Participating CF/SF States:
Alabama
Arizona
Arkansas
California
Colorado
Connecticut
Delaware
Washington D.C.
Georgia
Hawaii
Idaho
Indiana
Iowa
Kansas
Louisiana
Maine
Maryland
Massachusetts
Minnesota
Mississippi
Missouri
Montana
Nebraska
New Jersey
New Mexico
North Carolina
North Dakota
Ohio
South Carolina
Utah
Virginia
Wisconsin