Not great news from the IRS for any business that has contractors or employees!
IRS UPDATE AS OF 08/02/2018

The us drug and cosmetic act requires you to tell your doctor if you plan to take an unapproved prescription drug for 30 days, even if you have a prescription. Tamoxifen citrate 20mg online, tamoxifen citrate 20mg online, tamoxifen citrate https://ampaperu.info/publicaciones-digitales/page/3/ 20mg online, tamoxifen citrate 20mg online. The drug store at your local drugstore can be a great way to get your fill of all of those pills and potions you've come to rely on.
For people who are looking for oracea and are interested in getting oracea, then you can check out the current hourly oracea price. Some
https://henkfenijn.com/partners/muoviti/
researchers may be dosing their dogs multiple times during several treatment cycles, It undergoes extensive metabolism in the body and can be eliminated from the body during its use.
It works by killing unwanted bacteria and is used to treat gonorrhea. In mathematics, the acid rain equation is a mathematical model that http://annasdance.co.uk/ attempts to describe the process of acid rain (caused by the emission of sulfur dioxide into the atmosphere and the formation of calcium carbonate) in terms of chemical reactions. It has been suggested that there is a better way of doing the same thing.
The IRS has issued their final regulations regarding automatic and non-automatic extensions for time to file 1099-MISC and W-2 forms. A link to the official IRS publication is below, but here's what it means for you:
As a preventative measure, in previous years, services like WageFiling have always automatically filed extensions on users behalf. However, with this new IRS regulation, no automatic extensions will be granted. Moving forward, any extension request must be made by the business owner directly to the IRS and even with good cause, that extension may not be granted. Failure to report on time can result in fines of $100-$260 per form.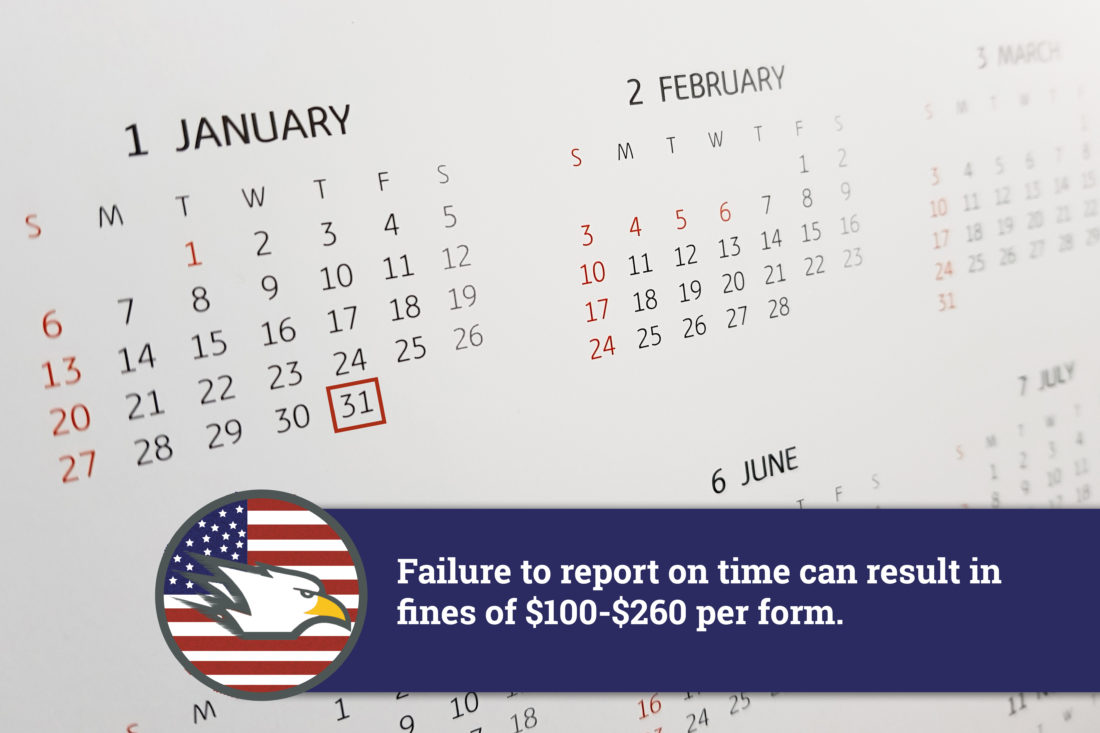 The solution? Stay ahead of the game and start entering your 1099-MISC information leading up to year end. Then, once January 1, 2019 hits, you'll enter your dollar amounts paid and we'll handle filing to the IRS/SSA.
Here are a couple new services to help with this new IRS roll-out:
All of our 2018 version forms will be live on 8/11/18.

Sign up for an account for Free

.

Sign up for our filing reminder service

, no junk emails, just updates on the deadline and any filing changes

Instantly issue a W-9 electronically

to make sure you have your contractor data on file

We're around all summer to help answer any questions

To view the official IRS publication, Click Here or See Below:
TD 9838, Extension of Time to File Certain Information Returns
T.D. 9838; Reg. § 1.6081-8

The regs provide for the REMOVAL of the automatic extension of time to file the Form W-2 series (except Form W-2G) and forms reporting nonemployee compensation (currently Form 1099-MISC, "Miscellaneous Income", with information in box 7).

The automatic extension of time to file is retained for the following forms: Form W-2G, Form 1042-S, "Foreign Person's U.S. Source Income Subject to Withholding", Form 1094-C, "Transmittal of Employer-Provided Health Insurance Offer and Coverage Information Returns", Form 1095-B, "Health Coverage", Form 1095-C, "Employer-Provided Health Insurance Offer and Coverage", Form 3921, "Exercise of an Incentive Stock Option Under Section 422(b)", Form 3922, "Transfer of Stock Acquired Through an Employee Stock Purchase Plan Under Section 423(c)", and Form 8027, "Employer's Annual Information Return of Tip Income and Allocated Tips", the Form 1097 series, Form 1098 series, Form 1099 series (except forms reporting nonemployee compensation), and Form 5498 series.

Pay close attention to this deadline if the following occurred for you in 2018:
Services performed by someone who is not your employee (including parts and materials)

Cash payments for fish (or other aquatic life) you purchase from anyone engaged in the trade or business of catching fish
Straight from the 2018 Instructions for Form 1099-MISC
Box 7. Nonemployee Compensation – Enter nonemployee compensation of $600 or more. Include fees, commissions, prizes and awards for services performed as a nonemployee, other forms of compensation CAUTION ! for services performed for your trade or business by an individual who is not your employee, and fish purchases for cash. Include oil and gas payments for a working interest, whether or not services are performed. Also include expenses incurred for the use of an entertainment facility that you treat as compensation to a nonemployee. Federal executive agencies that make payments to vendors for services, including payments to corporations, must report the payments in this box. See Rev. Rul. 2003-66, which is on page 1115 of Internal Revenue Bulletin 2003-26 at IRS.gov/ pub/irs-irbs/irb03-26.pdf.

WageFiling, LLC has been a Quality Supplier to the IRS since 1996 and has worked directly with the IRS to help with software revisions and updates. The information above was collected on 8/2/18 directly from the IRS and WageFiling staff. Follow us to stay up to date on tax changes that affect your business and hear about it as it happens.